Updates on some of our contributors: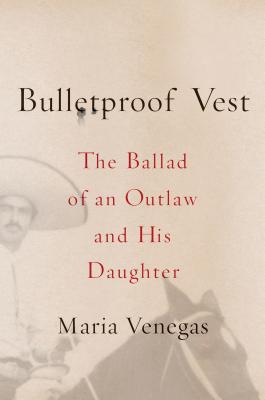 Maria Venegas' memoir Bulletproof Vest: The Ballad of an Outlaw and His Daughter was published in June by Farrar Straus & Giroux. NPR raves: "[A]s amazing as that emotional honesty is, it's the brilliantly executed narrative structure — the stubborn refusal to give in to established perceptions about the memoir — that makes the book truly amazing. It's likely Bulletproof Vest will be taught in college classes for years to come, not just because of its brutal and heartfelt prose, but because of its technical brilliance. There are more than a thousand stories in this book, each one holding the others up and collapsing in on themselves. It's a stunning achievement, and it proves, beautifully, what the memoir can be." An excerpt from the book in progress appeared in h1.
Tim Seibles has been awarded the Theodore Roethke Memorial Poetry Prize: "Three judges selected Seibels for his book "Fast Animal," a collection of work that threads life's journey from childhood to adulthood. The text was a 2012 National Book Award finalist." Poems by Seibles appeared in h1 and h3.
Héctor Tobar's "Sixty-Nine Days" appears in the July 7 issue of the New Yorker. An account of the ordeal of the Chilean miners, the piece is an excerpt from his forthcoming book Deep Down Dark: The Untold Stories of 33 Men Buried in a Chilean Mine, and the Miracle That Set Them Free. Tobar's poetry appeared in h3.