Monthly Archives: March 2014
Our managing editor, Diana Lopez, has a message for you:
Dagoberto Gilb, writer and HUIZACHE's founding editor, was recently in New York to present the 2013 Ivan Sandrof Lifetime Achievement Award to the legendary Rolando Hinojosa. The award, given by the National Book Critics Circle, is named for the first president of the NBCC and is given annually "to a person or institution—a writer, publisher, critic, or editor, among others—who has, over time, made significant contributions to book culture."  Previous winners include Joyce Carol Oates, Studs Terkel, Leslie Fiedler, Pauline Kael, Lawrence Ferlinghetti, PEN American Center, and the Library of America.
"[Hinojosa] tells the common stories of us, not the predictable cliches and stereotypes," Gilb said. "He does it in a language that is ours. He tells stories not just about where we once came from, but where we have been and still are."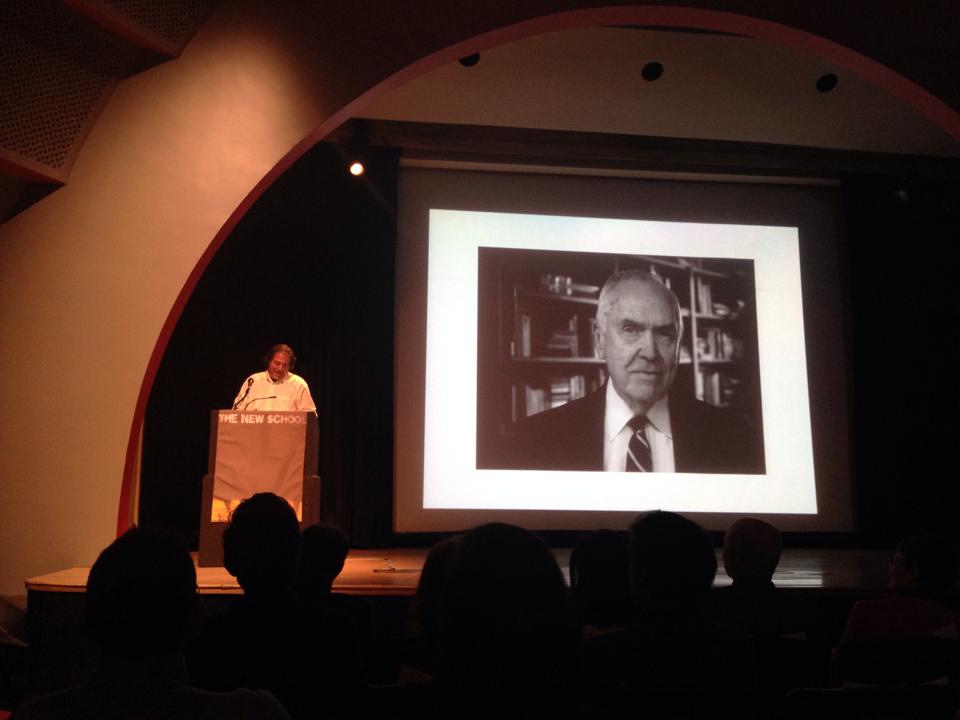 From the NBCC award announcement: "The recipient of the Ivan Sandrof Lifetime Achievement Award is Rolando Hinojosa-Smith. At 84, Hinojosa-Smith is the dean of Chicano authors, best known for his ambitious Klail City Death Trip cycle of novels. He is also an accomplished translator and essayist, as well as a mentor and inspiration to several generations of writers. A recipient of the 1976 Premio Casa de las Americas, Hinojosa-Smith is professor of literature at the University of Texas, Austin, where he has taught for nearly three decades."
See more reactions to Rolando Hinojosa's award from the Texas Book Festival and the University of Texas at Austin.